FELD_

Interactive virtual sound installation on Tempelhofer Feld
FELD_ is an interactive sound walk and a site-specific musical installation. It features an open style of composed music and works with a diversity of material.
FELD_ is happy to present itself again with a radioshow - this time at Wanderlust Radio! 1 h 25 min music from FELD_, to which Lucien Danzeisen added a few impro-moments!
Dates
11/09/2021 2:00 pm - 5:00 pm

10/09/2021 6:30 pm

08/09/2021 6:30 pm

22/06/2021 6:00 pm - 7:00 pm

12/06/2021 6:00 pm - 9:00 pm

25/05/2021 6:00 pm - 7:00 pm

16/05/2021 12:00 pm - 8:00 pm

Unfortunately cancelled

15/05/2021 10:00 am - 5:00 pm

Artist talk at the Plattenvereinigung site

02/05/2021 2:00 pm

With live viola
FELD_ is accessible on an individual basis since 2nd May! Come to Tempelhofer Feld (Berlin) whenever you want during opening hours!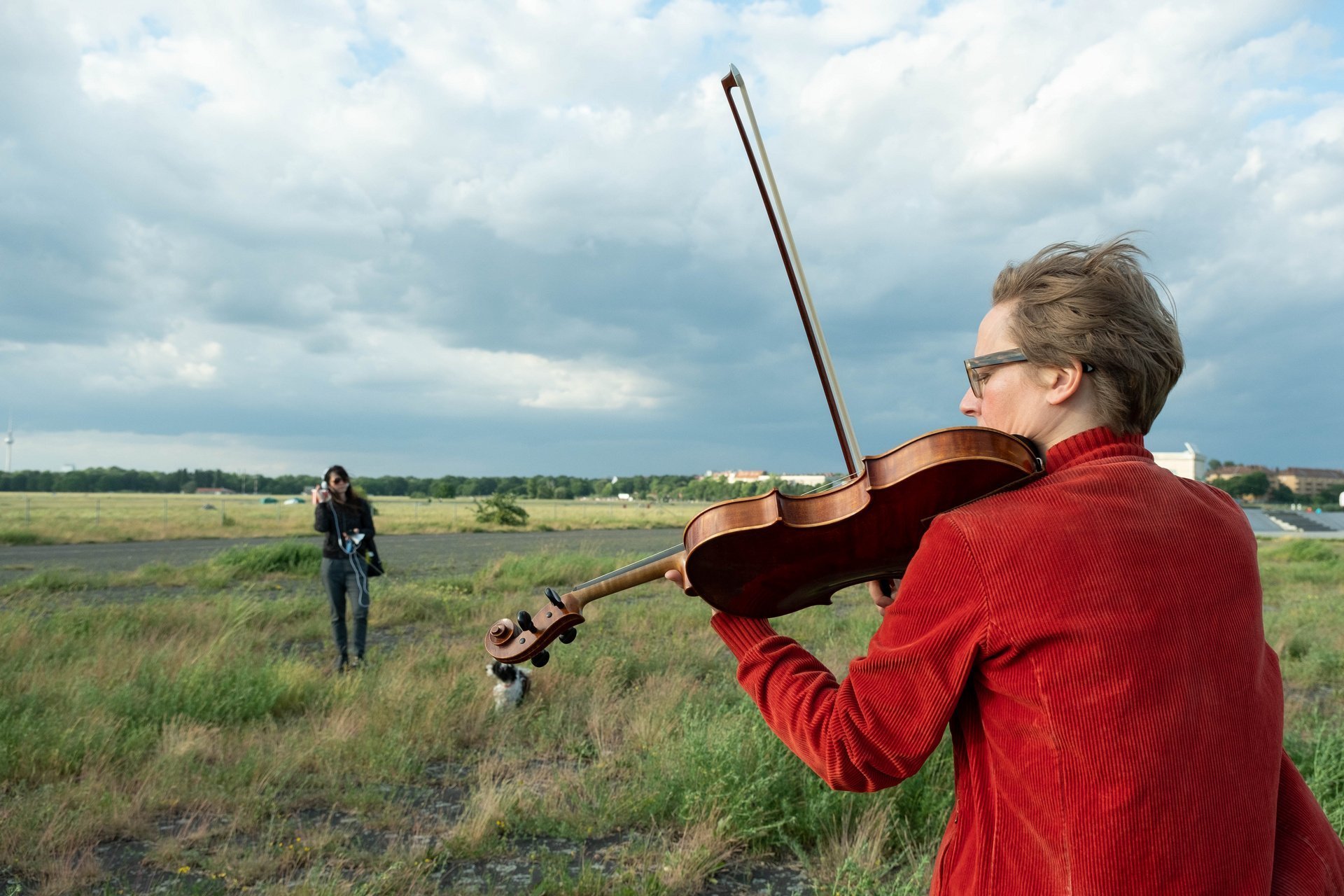 About FELD_
347 sound files are linked to spots on Tempelhofer Feld. Spots are GPS locations with a radius of 10 metres to 1 km. Some of their sounds loop, others do not. Some of them don't have their own sound file – instead they stop the sounds of other ones.
Move around as fast or slow as you like or can. You can choose which direction you go in and how long you listen for – the whole of FELD_ can be experienced in about 2 hours by bike or 4 hours on foot. But you can also just listen in for 10 minutes and come back a second, third or fourth time: Walk down the northern runway today and jog down the southern one tomorrow… bike past the hangars today and chill at the Plattenvereinigung site tomorrow.