Event 2021/06/12
Thanks to all who have been there! Here are a few photos by Sam Aguirre: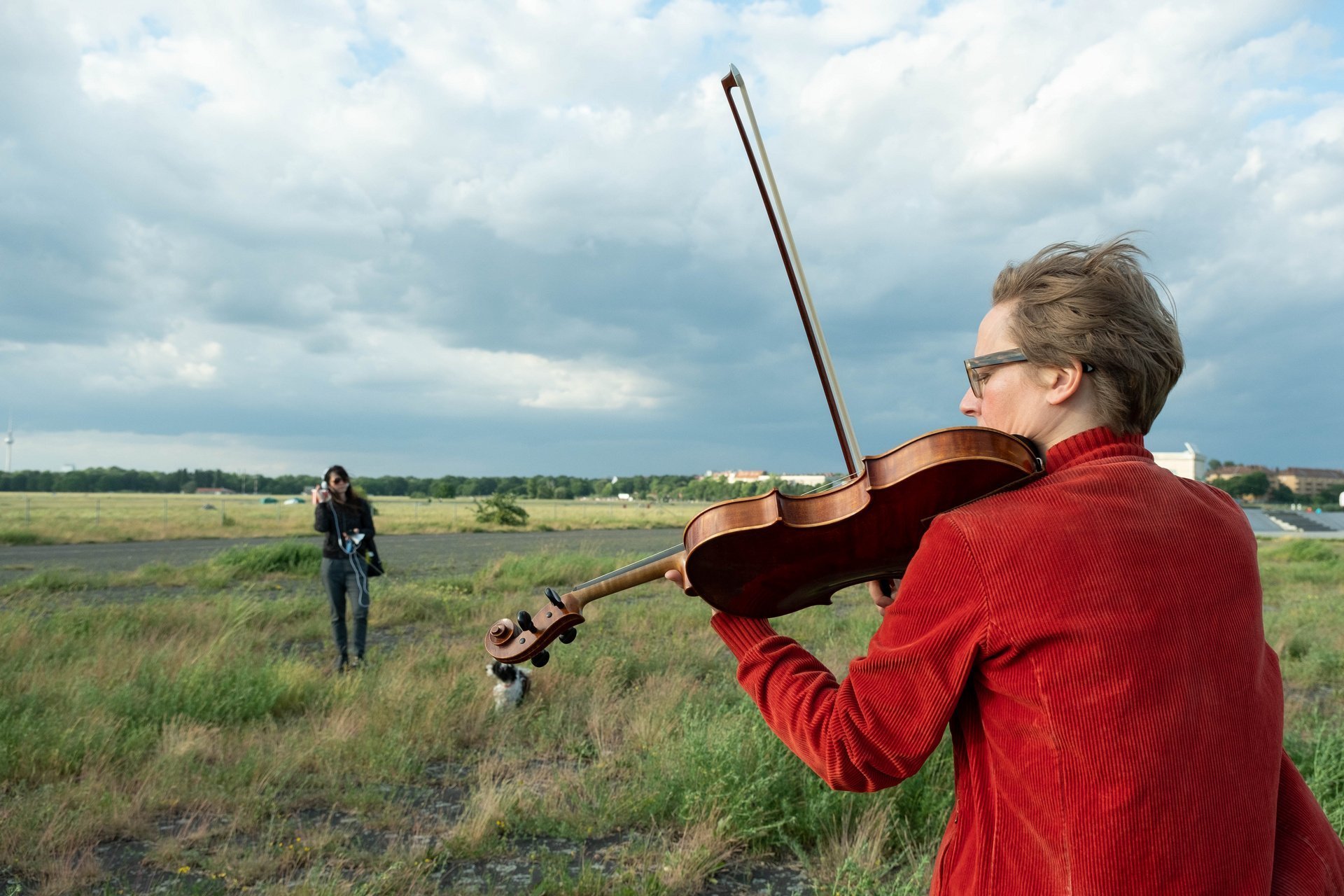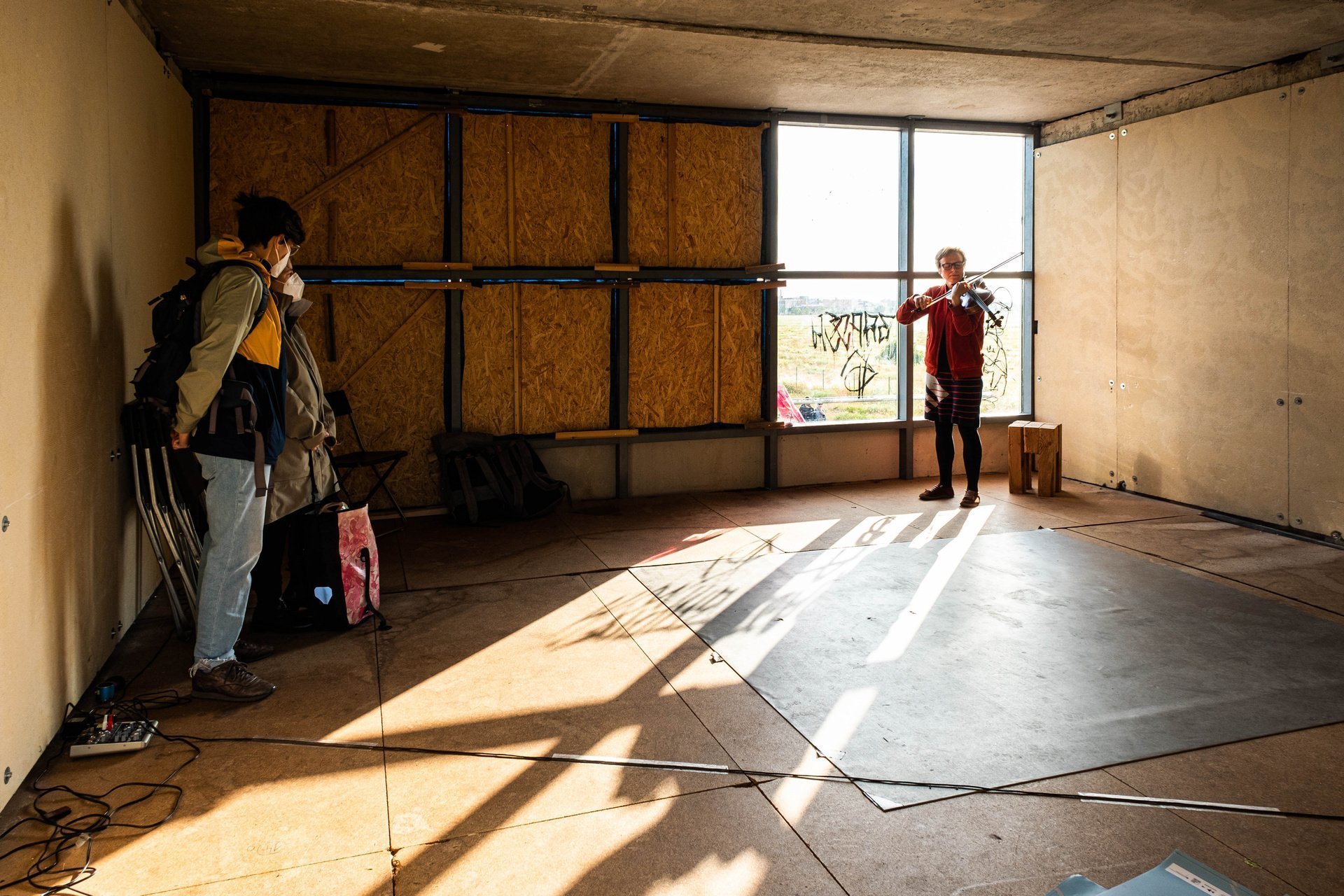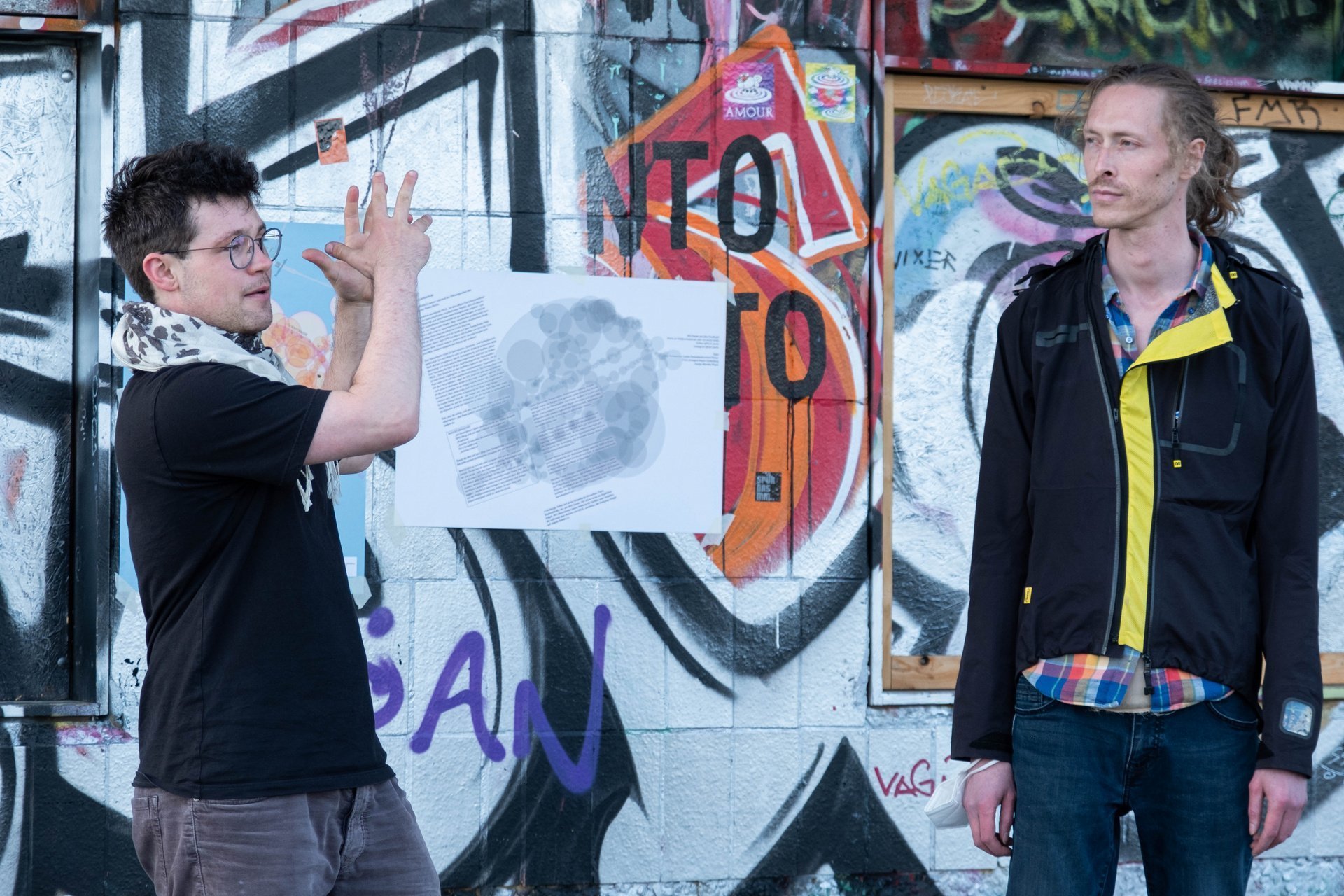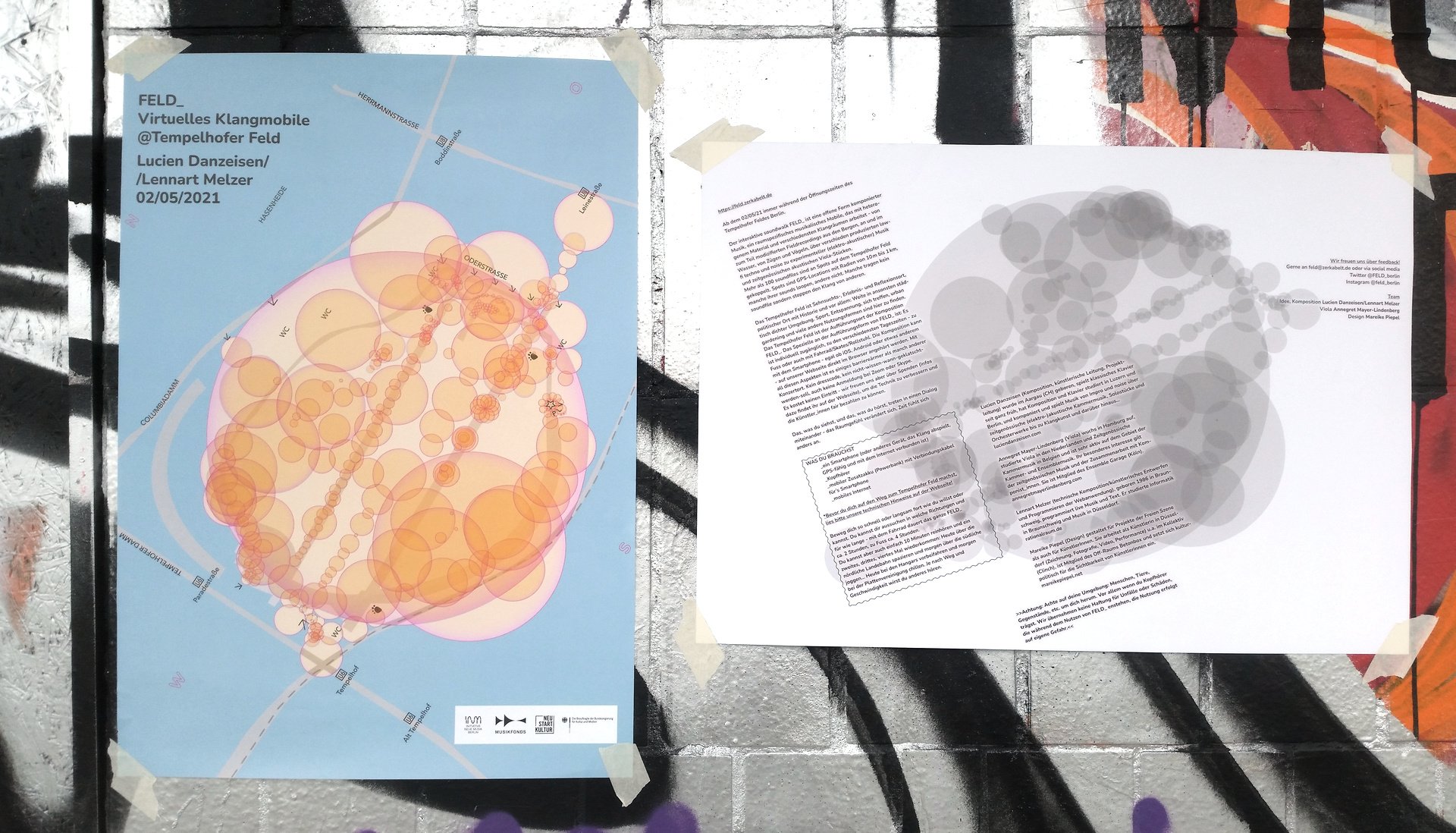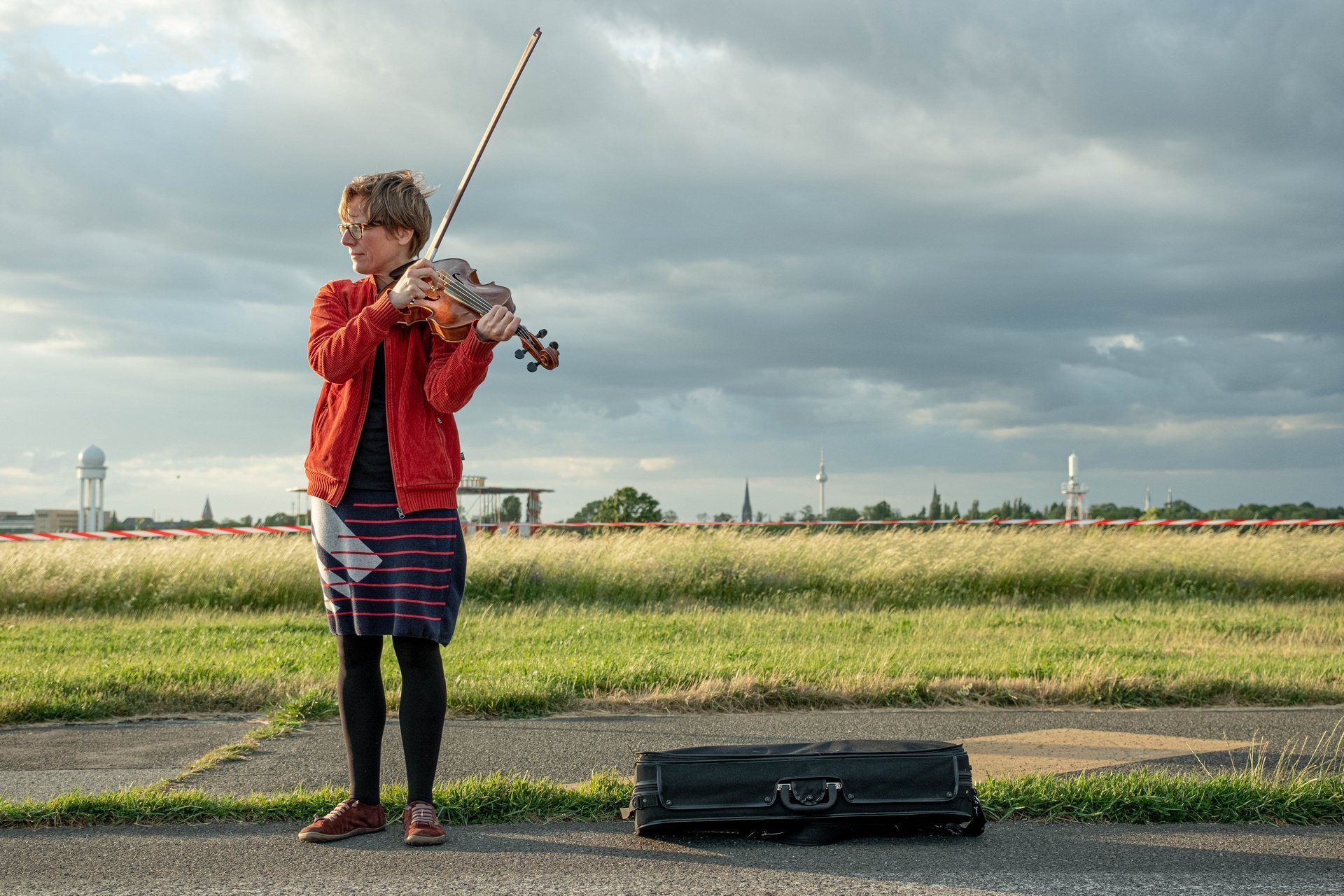 ---
Original event text:
Please register! You can choose how much you want to pay for the ticket - there's a ticket option "kostenlos" which is for free, and a second option in which you can choose the price yourself. No matter how you choose - please get yourself a ticket, since that's part of the corona-prevention-restrictions!
What else? Please bring an FFP2 mask and mind a distance of at least 1.50 meters between you and other households. Most of the event happens outside. Outside, you're not required to be tested. But inside of Plattenvereinigung, there is a sound installation (3 guests allowed at a time) - for that part, you'll need to show us an official test (no self test), made on the very day. Thanks for understanding.
Looking forward!
Here's the program:
You can show up from 5.30 pm on.
The event starts at 6 pm and lasts until 9 pm. You can leave anytime.
The event starts directly next to Plattenvereinigung. Lucien Danzeisen and Lennart Melzer will say some words about the project.
Then, Annegret Mayer-Lindenberg (viola) starts to wander around Tempelhofer Feld, stopping here and there to play fragments from FELD_. That means, she moves around individually - the audience is invited to do the same, in one's own pace (by foot/bike/wheelchair/...)
At some point after 8 pm, Annegret will be back at Plattenvereinigung. There will be space to talk and hang out together.
Inside Plattenvereinigung, there will be a soundinstallation (max. 3 guests at the same time, all being tested on saturday).
In case of bad weather, Annegret Mayer-Lindenberg might stay at Plattenvereinigung and play inside.
Plattenvereinigung
The Plattenvereinigung site can be found here:


Tempelhofer Feld, 12101 Berlin
View larger map